The Halloween Episode of
minigore
was released on the 26th of October 2010. It includes Undead Jenny Gore and a new kill system.
Game Center
Edit

This update also added the game center to the game. It is a online multiplayer social network for the ipod. Minigore used to use Open feint leaderboards and achievements, but changed to Game Center.
New Features
Edit
This Episode introduced a lot of new features they include: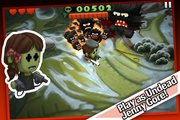 - New playable character Undead Jenny who is as lethal as she is dead.
- New scoring system with multipliers.
- Minigore now fully supports Game Center and has removed Openfeint. Don't worry though,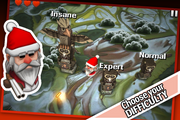 - iPod Touch 4G support.
- Fixed flip screen bug on iPhone 4.
- Multiple graphical improvements, including muzzle flash for all weapons.
- Remade better looking snow level.
- Animated hearts as health indicators.